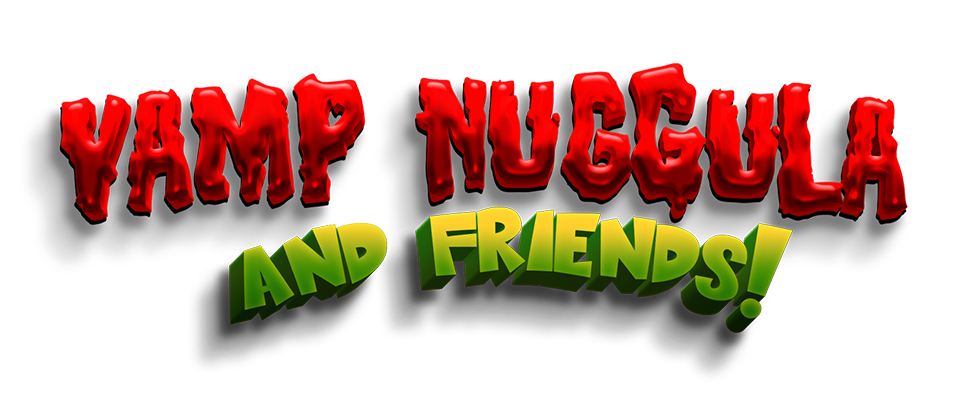 Vamp Nuggula is Itchfunding Friends
Deep with the back of the Count Sandaer's Restaurant lurks an ancient power unleashed in new form... VAMP NUGGULA!

Now Become Vamp Nuggula!

You are a chicken nugget who is also a vampire. This is unfortunately… not unheard of.
Your sire simply forgot that they no longer enjoy human food until they bit you.
Then they hissed and ran into the darkness.
You certainly have feelings about this.
Vamp Nuggula is background for Troika by Melsonian Arts Council.
It is an independent creation of Tony from Plus One Exp and not associated with Melsonian Arts, OR any fast food restaurants.

Levi Combs inflicted inspired this dark creation on my brain.
Just one problem! VAMP NUGGULA IS LONELY!
They need friends and since it's Zine Month... let's have some fun.

We are going to itchfund as many characters for "RestaurantLand" to be Vamp's friends.
For every $50 that people spend on Vamp Nuggula (and other future RestaurantLand Friends), we will create 1 additional background inspired by (but legally distinct from ) the Corporate Mascots of yore. Need a burger bandit? Want a jolly bee? Need an green Irish uncle to talk about shakes? We can make it happen... in RestaurantLand for Troika

Pledge Levels
$2 Vamp Nuggula
Get the Vamp Nuggula Background.
$10 Vamp Nuggula & Friends
Get Vamp Nuggula & all other backgrounds created.
$50 Force My Hand
Force me to create something beautiful you monster. I'll create the background of your choosing.
If we get to 10+ of them I will do a print run of the collection with Exalted Funeral

Purchase
In order to download this game you must purchase it at or above the minimum price of $2 USD. You will get access to the following files:
Background Commission
Support this game at or above a special price point to receive something exclusive.
Community Copies
Get Vamp Nuggula for free, because he deserves to go on adventures.
Vamp Nuggula & Friends
At this level you get all the created friends and digital files for wherever this goes.
Force My Hand
At this level of support... you force my hand.
I have to create another RestaurantLand background and you get to tell me what it is. You will be credited in the creation of this background.

This also includes all the files for Vamp Nuggula & Friends