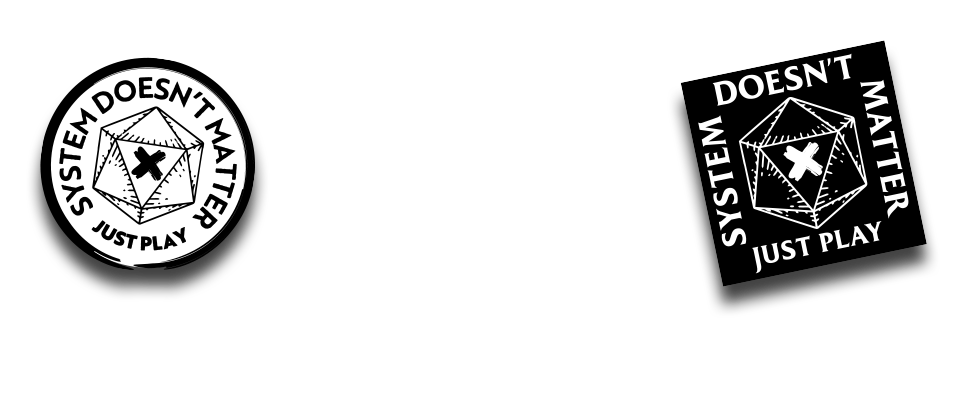 System Doesn't Matter Logos
This is a set of free use logos and graphic assets for any and all RPG content.

These logos are free to use in your on your print and digital games and all marketing materials for personal and commercial purposes.

Restrictions
1. You may not use these logos on bigoted, fascist, or dehumanizing content.
2. If you have to ask this probably includes your work.

Encouragements
1. If you slap this logo on your game let us know and we will add it to our public list of SDM Games below.
2. If you tag us @plusoneexp on twitter when your game goes live we will check it out and share it with folks!

Logo concept by Tony Vasinda
Logo design by Johnny Isorena
Install instructions
Download. Unzip. Get Wild.

Download
Download
SDM Logos in PNG & SVG Formats
4 MB